#770 SHABBAT SYSTEM
FOR ONE DOOR/GATE WITH 2 KEYS/SWITCHES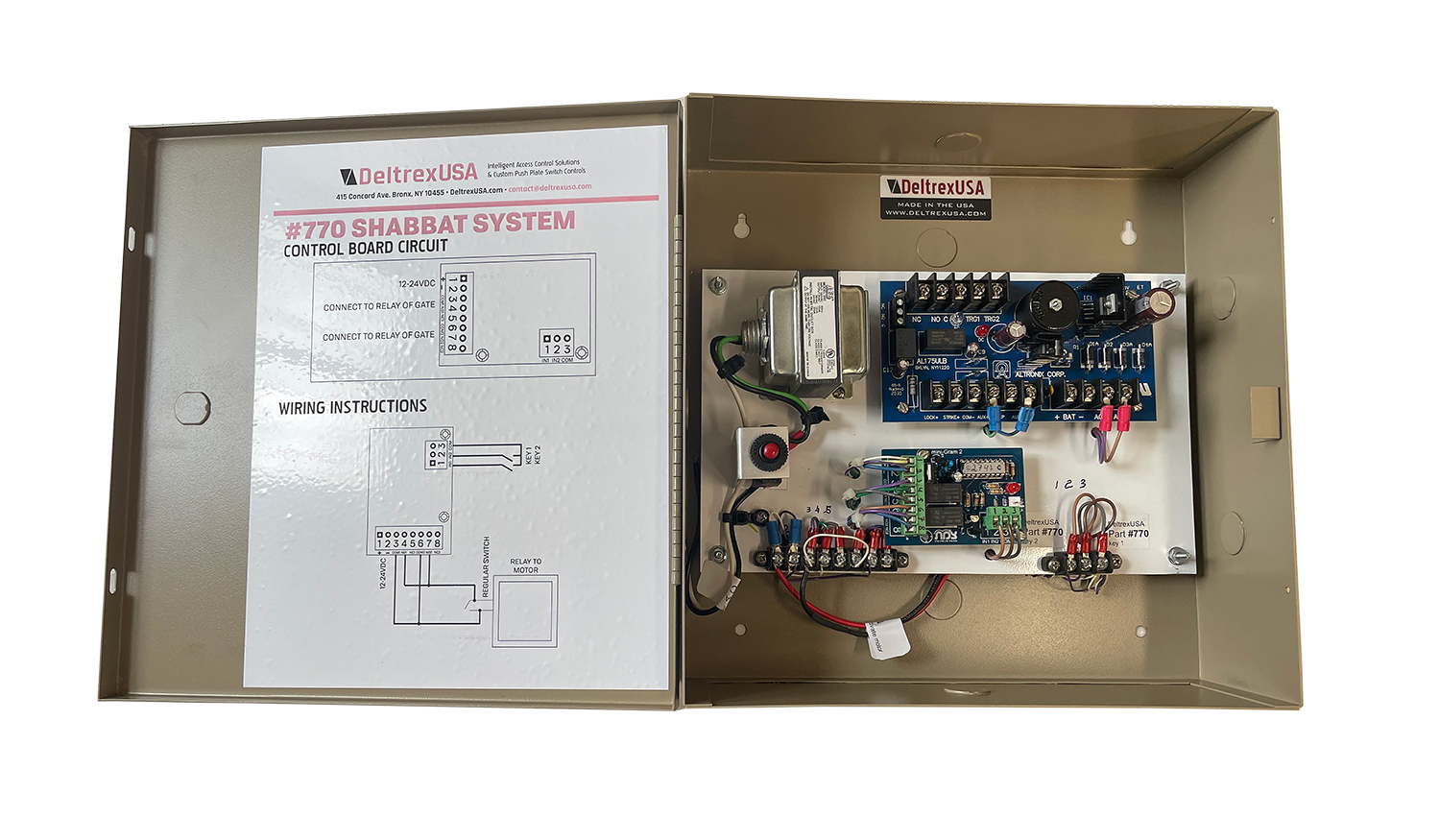 The #770 Shabbat System is a one door/gate access control system with 2 keys/switches. The purpose of this system is to provide access control solutions that are permitted on Shabbat without any limitations. This system will contain the #770 Shabbat System which contains the Zomet circuit board. This will also contain two #775 On/Off Key Electric Boxes.
To activate the system, turn the key from either of the two #775 On/Off Key Electric Boxes and remove the key. Wait for up to 10 seconds (time will vary) and a signal will be sent to the relay.
Note: Do not turn key to the right and then back to the left. Turn key and leave it in that position. It does not matter if the key is on the right or left position. The change in the key status will be accepted by the Zomet Board in the box.