#901A-System
(Formerly Part #908)                                                                                                        Single Door, Normally Closed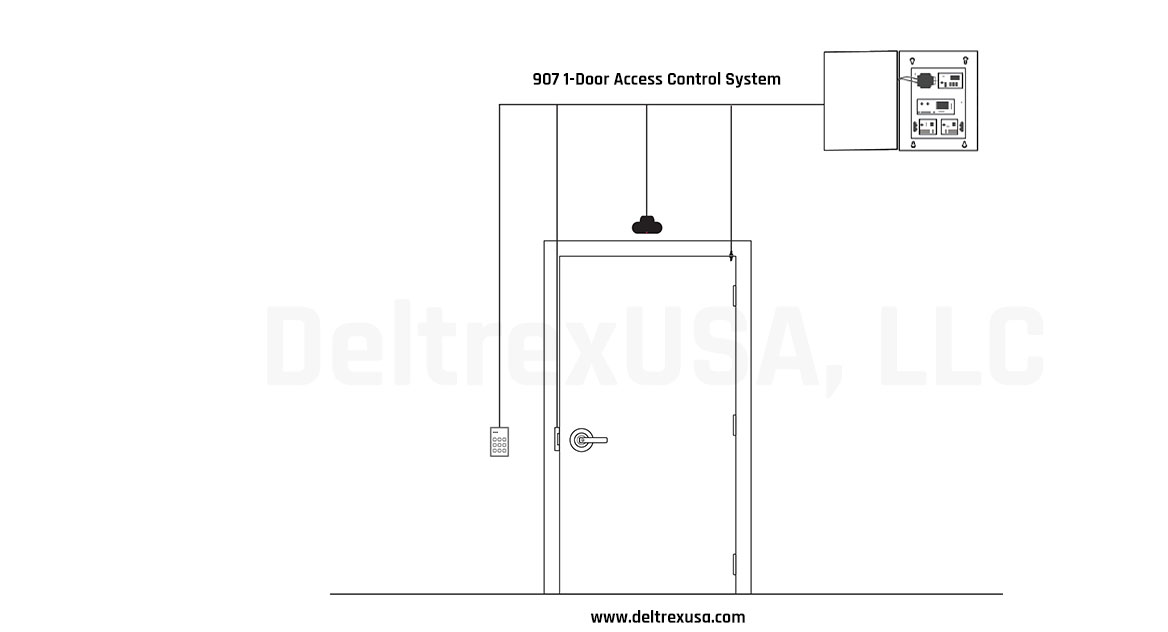 The #901A system (formerly #908) provides an economical solution for small systems. The door is normally-closed, meaning that it will always be locked unless the user opens the door with the keypad. A Push Plate Control Switch should be installed on the inside room to grant access back to the outside. This unit can be configured to function with one door.
The following items should be used with the 901A-System:
NOTE: In order to get an accurate price for our system, please take in account for all doors needed for your project and the products featured on this page. Questions?
Please contact us at 718-401-4006 or contact@deltrexusa.com