#902B-System Mantrap Access Control System
Access Control System, Doors are normally locked.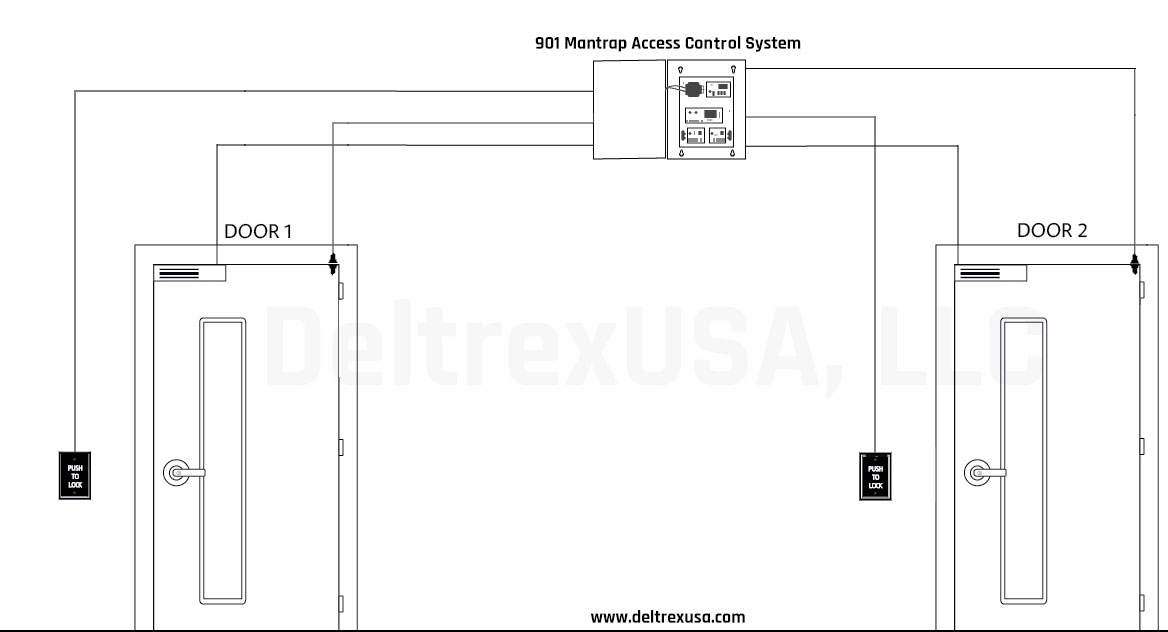 Mantrap door, airlock or sally port is an interlocking security door system designed to deny access to unauthorized personnel.
Can be used in a stand-alone structure or used in conjunction with a building access system.
Applications: in airports, banks, health care facilities, data centers, security vestibules, clean room environment, jewelry stores, buildings to prevent access of unwanted people, to prevent "piggybacking" or "tailgating" and ensure only authorized personnel pass through a security entrance.
Products 902A 1 each
F106-E08  - 2 each mounted inside
810 - 2 each
185-12  - 2 each
F106-CP-R15 - 2 each mounted outside
210-20 - 2 each mounted outside
The following items are included in the 902B-System:
902A   

Access Control and Power Supply

1 each

F106-E08  

Push Plate Door Control Switch

2 each

810   

Magnetic Lock

2 each

185-12  

Door Positioning Switch

2 each
NOTE: In order to get an accurate price for our system, please take in account for all doors needed for your project and the products featured on this page. Questions?
Please contact us at 718-401-4006 or contact@deltrexusa.com